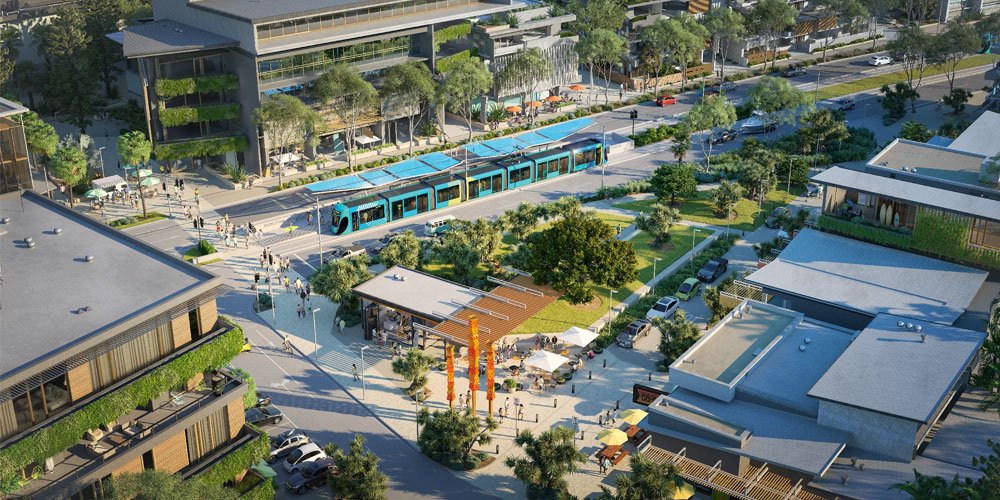 Sunshine Coast: Mass Transit Options report released for consultation
Today, the Sunshine Coast Council released the Mass Transit – Draft Options Analysis Report, for community consultation.
There has been increased media and community interest in the possibility of there being greater residential density along key transport corridors as a result of the Light Rail proposal. Council are now seeking community input into various public transport options that council be implemented over the coming decades.
The options that are being considered include various transport options, not solely the Light Rail. The options that are subject to consultation include:
road network upgrades in the coastal corridor
region-wide bus service enhancements
region-wide bus network upgrades
quality bus corridor
bus rapid transit
trackless tram
light rail transit
wireless light rail transit.
With the population on the Sunshine Coast predicated to increase to over 500,000 by 2041, new public transport options need to be considered and planned.
The Draft Options reports states that:
"Without intervention, population growth and increasing congestion will continue to put pressure on housing, transport, lifestyle, employment, social infrastructure and the environment. At the highest level, the choices faced by the region as it grows, are simple:
Continue a business-as-usual approach, providing a major urban freeway network and increased car parking to match urban expansion and growth in demand for private vehicle travel; or
Adopt a strategy that can limit the expansion of car-based urban expansion and concentrate people and jobs around a significantly improved public and active transport system."
This initial community consultation phase will run from today and will end on 22 June 2021.
Once complete, Council will shortlist the preferred options and recommend that a detailed assessment of the preferred options be undertaken, leading to the next phase being the Detailed Business Case.
The Detailed Business Case phase will involve further consultation on the preferred option and if endorsed will confirm the best solution to be recommended for funding.
There is a significant amount of information in relation to the project available here: https://www.sunshinecoast.qld.gov.au/Council/Planning-and-Projects/Major-Regional-Projects/Sunshine-Coast-Mass-Transit-Project
Should you require any specific information, don't hesitate to contact our office.