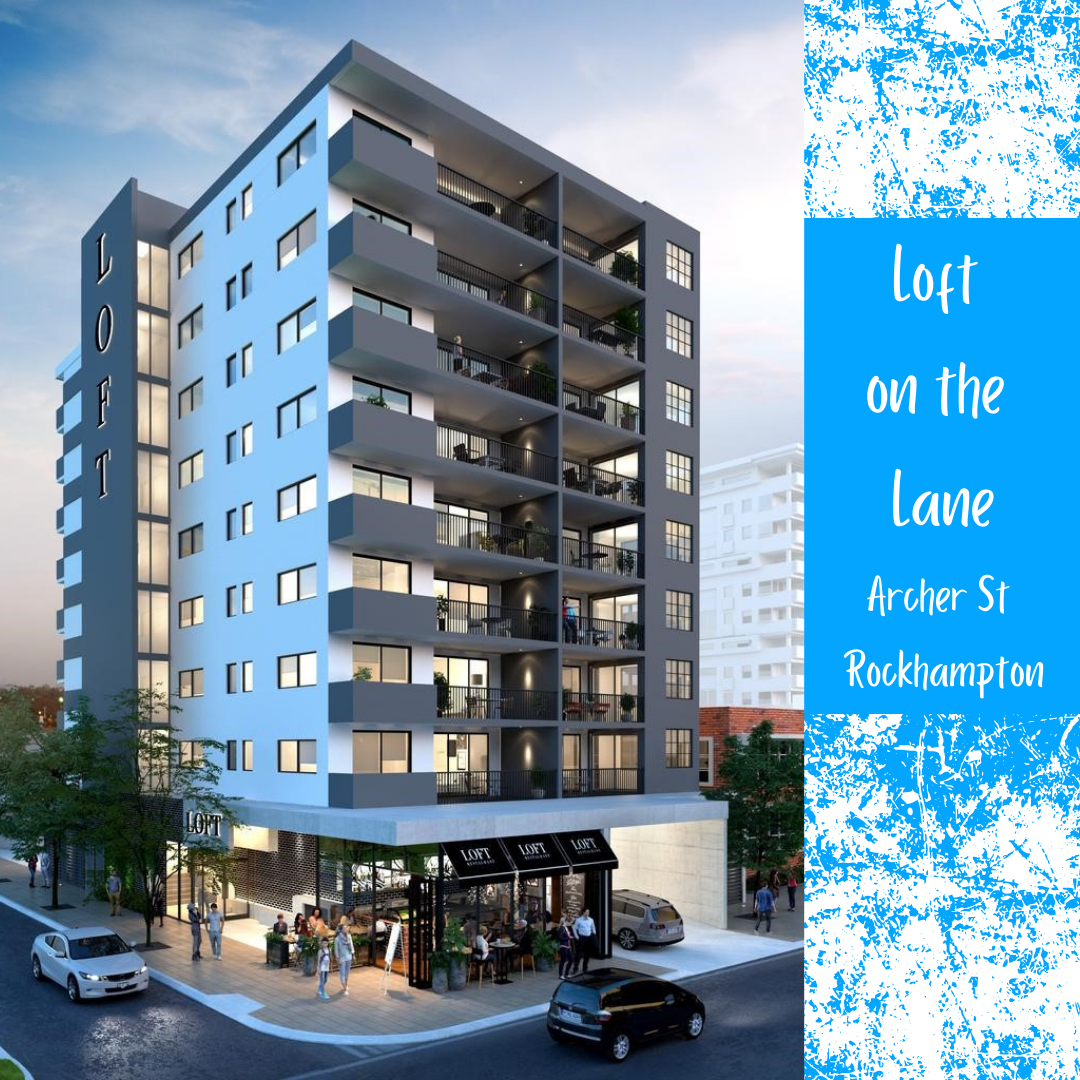 Construction is set to commence in the coming months on this 10-storey, 31 unit residential development on the corner of East Lane and Archer Street, Rockhampton.

ADAMS + SPARKES secured approvals for this project some time ago however the time is now right for our client, Griffin Builders to move forward to the construction phase and offer these apartments to the market with Ray White Rockhampton.

In a clear indication of the broad appeal of the apartments and the strength of the current market, there has been genuine interest in these early stages. In the first 48 hours of going live, The Loft on the Lane website received 12 enquires and four units were under contract.

It just goes to show, timing is everything !

Are you positioning yourself to maximise the potential of your assets now and in the future?