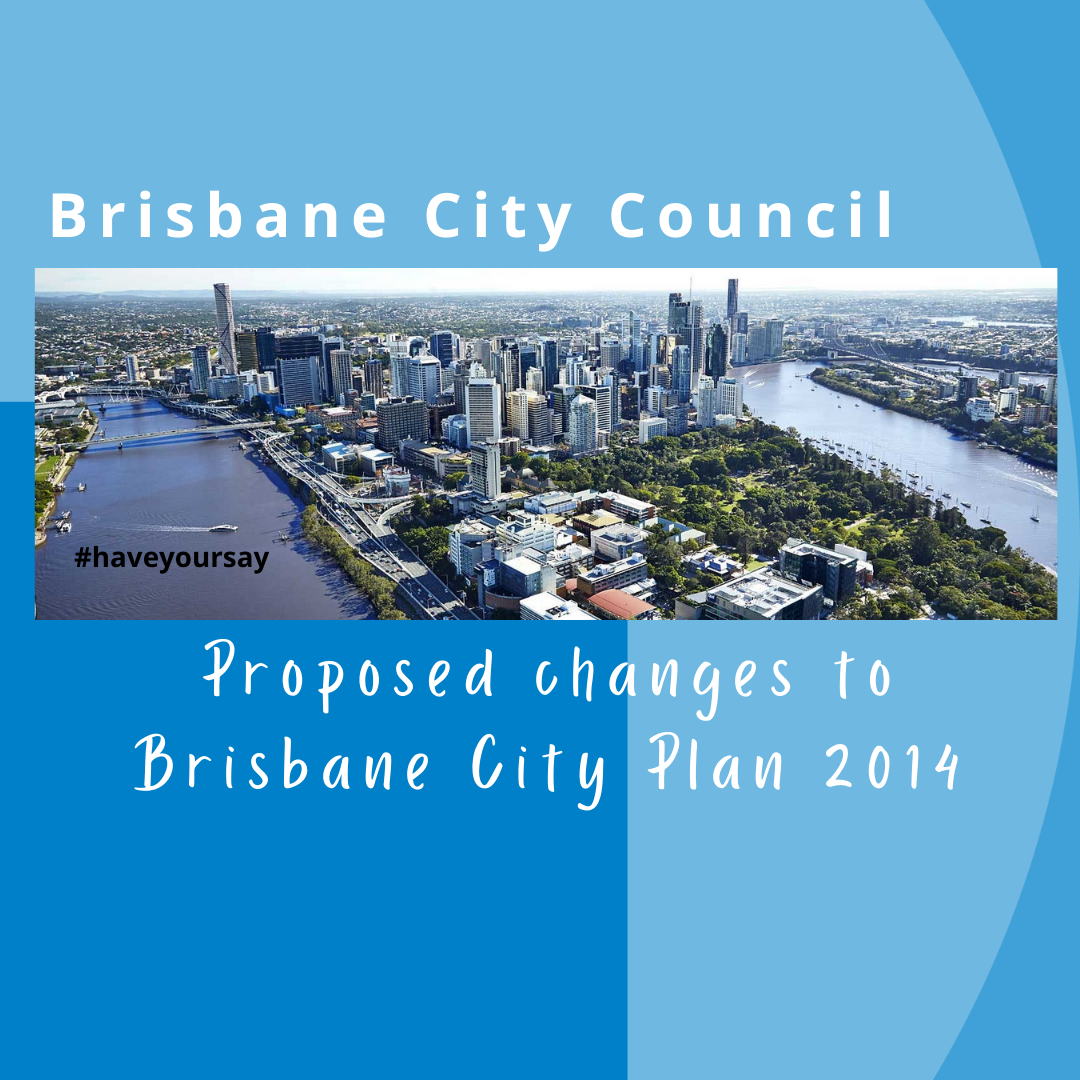 Brisbane City Council | Citywide Amendments packages
Brisbane City Council
Have your say on proposed amendments to Brisbane City Plan 2014 (City Plan)
Proposed citywide amendment – Major amendment package K
Closing Monday, 9 August 2021.
The proposed amendment includes changes across a range of citywide provisions including:
zone changes to give effect to an action from Brisbane's Future Blueprint, and to reflect Council's Bushland Acquisition Program
overlay changes, including to the Dwelling house character, Commercial character building, Pre-1911 building, Significant landscape tree, Streetscape hierarchy and Traditional building character overlay maps
industry changes to give effect to actions from the Brisbane Industrial Strategy 2019
park changes to streamline the delivery of public parks by Council
heritage changes to clarify existing provisions and provide further guidance
Proposed citywide amendment – planning scheme policy – Amendment package N
Closing Monday, 9 August 2021.
The proposed amendment includes changes to the Infrastructure design planning scheme policy to:
improve the safety, amenity and sustainability of our city's lighting infrastructure
ensure proprietary stormwater treatment devices achieve the stormwater quality outcomes of City Plan
design, construct, deliver and maintain Infrastructure in accordance with industry best practice and Council standards.
Making a properly made submission will ensure your say is considered as a formal part of the process for amending Brisbane City Plan 2014 (City Plan).

Should you require any further information in relation to this planning scheme amendment or a specific property, please contact the ADAMS + SPARKES Town Planning office.