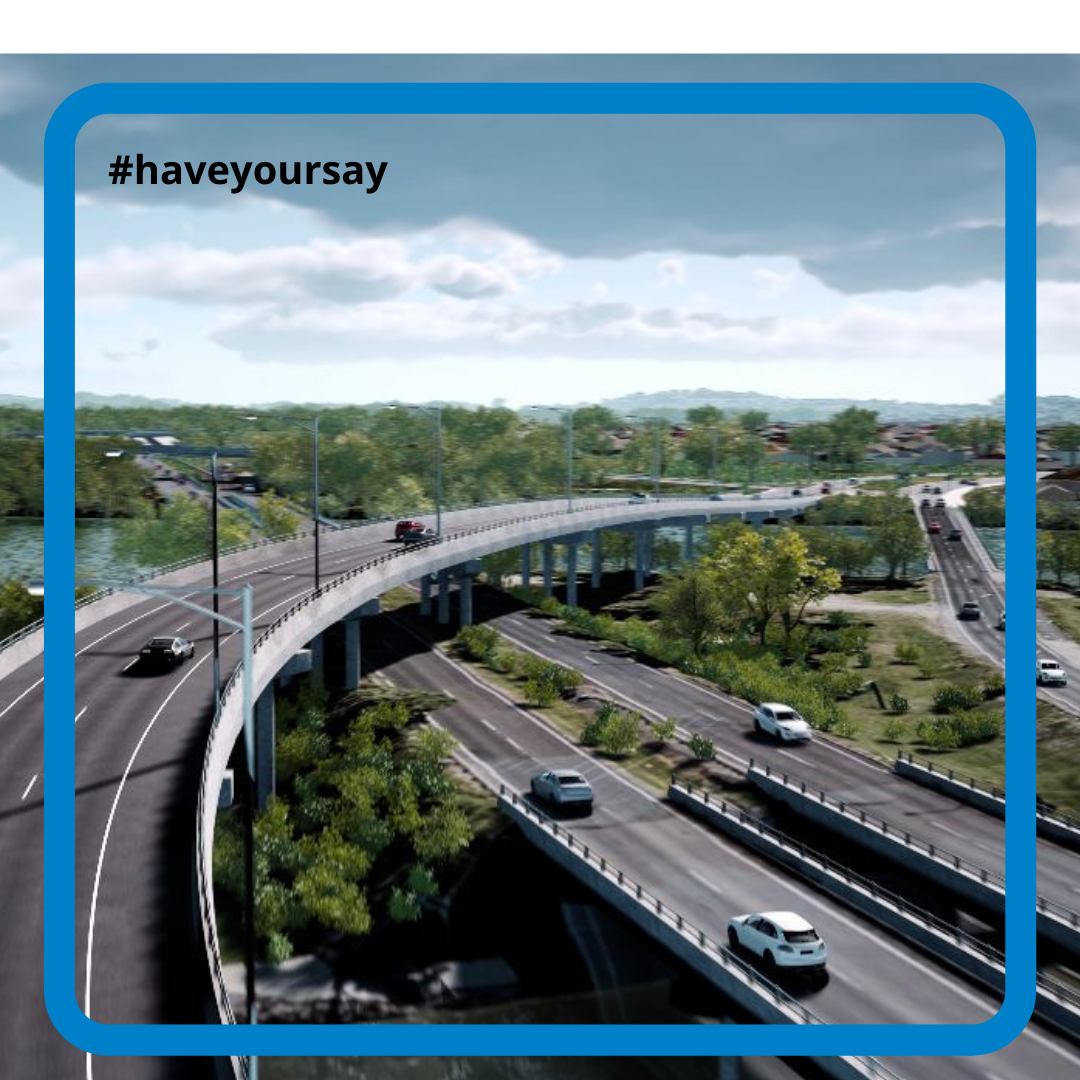 Mooloolah River Interchange
You are invited to have your say – 3 more weeks until consultation ends

This is a major project for the Sunshine Coast road network which will improve safety and travel time reliability as well as access and active transport provisions (pathways & cycle ways).
Mooloolah River Interchange Flythrough
Stage One:
$327.5 million funded by state & fed govt
New road overpass to provide a more direct & efficient connection from Nicklin Way to Brisbane Rd in Mooloolaba.
New local road connection between Karawatha Drive in Mountain Creek & Brisbane Rd in Mooloolaba.
Future stages:
A new crossing of the Mooloolah River, connecting the Sunshine Motorway to Kawana Way.
Mooloolah River Interchange, (major interchange) connecting to the Sunshine Motorway to the west & north, Nicklin Way to the south-east, & Kawana Way to the south.
Upgrade of the Sunshine Motorway from 2 -> 4 lanes between the existing Kawana Way Interchange & Mooloolah River Interchange.
A direct, safe & efficient connection for the Sunshine Motorway, north to west.
Additional northbound lane on the Sunshine Motorway.
This link will take you to TMR website where you can Have your say on the Planning Layout
Should you require any further information, specific to your next project, don't hesitate to contact our office.