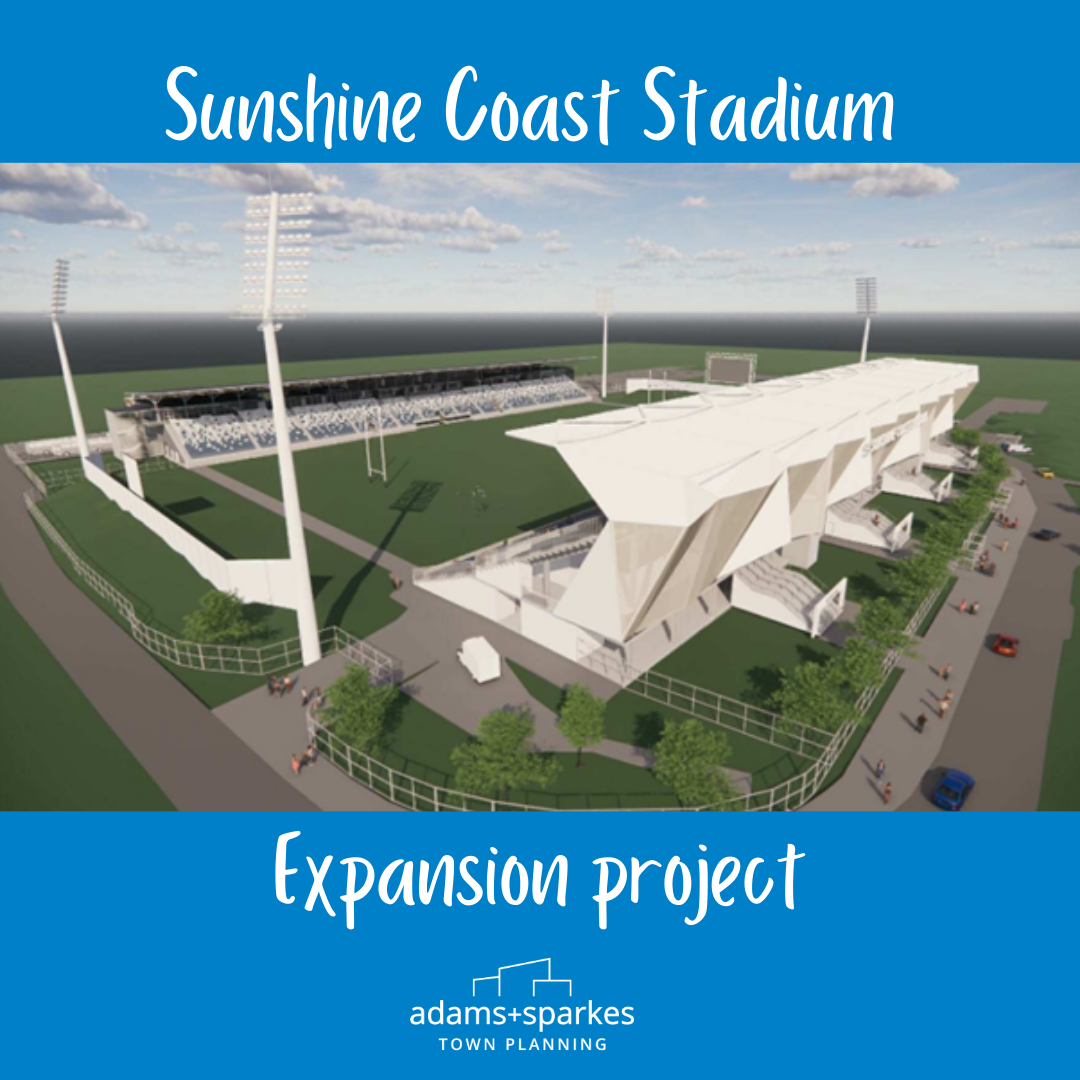 Sunshine Coast Stadium Expansion
We are really proud to be part of the team working on the expansion of the Sunshine Coast Stadium which is a major Sunshine Coast Council project.
Planning application & approval processes in the form of a Ministerial Infrastructure Designation, are currently moving forward so that the project is ready to go ahead in anticipation of the funding arrangements being resolved.

A brief outline of the proposal:
🔹Expand western stand to seat 3,600
🔹Improved facilities for athletes, officials, first aid, function and catering
🔹Construct eastern stand to seat 8,300
🔹Food and beverage outlets & amenities to be included
🔹300 jobs created during construction
🔹Increased ability to host state & national sporting events & major entertainment events
Written submissions are invited from those with an interest in the project & submissions will be accepted until March 17, 2021.
Please see link on our website for further information astpd/sunshine-coast-stadium
Project Architects & image credit: Aspect Architects & Project Managers