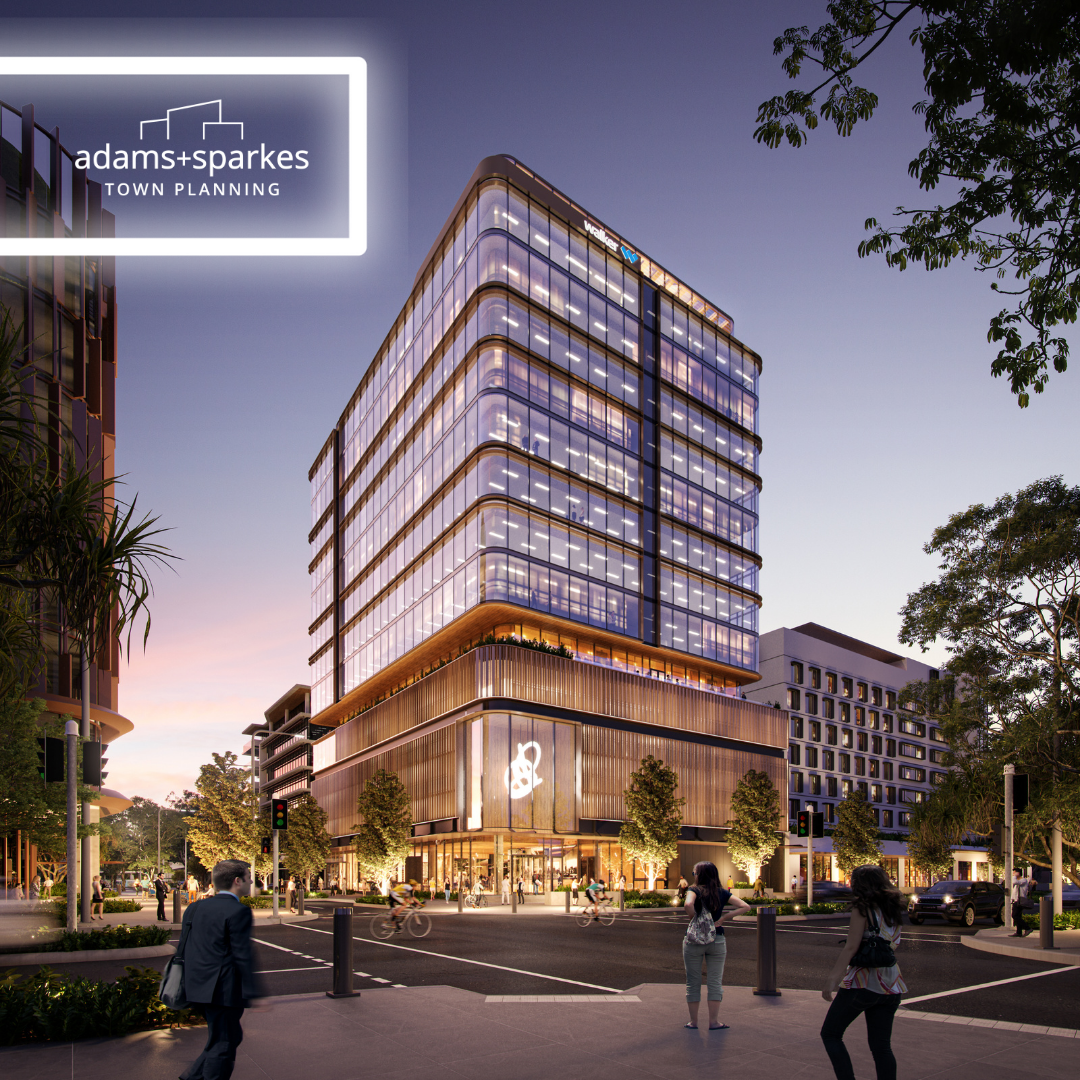 50 First Ave by Walker Corporation
The Maroochydore CBD is moving onwards and upwards, thanks to commitment from industry leaders, but it's Walker Corporation who bring the biggest wow factor.
ADAMS + SPARKES are part of the team who recently lodged an application for a key piece of the Maroochydore CBD puzzle. This proposed development will be constructed over fifteen (15) storeys, and would be the first to achieve a high-rise built form that maximises the height allowance offered within the Maroochydore City Centre PDA, representing the first true high-rise built form in the City Centre.
50 First Avenue represents the single most sophisticated contribution to the commercial office market in the Sunshine Coast Region, and will achieve 5 Star Greenstar and 5 Star NABERS Energy credentials with such elements as rainwater harvesting tanks, solar panels, options for natural ventilation rather than mechanical air conditioning, provision of regenerative drive systems in lifts to redirect excess energy for use elsewhere in the building and Australian first Automated Pneumatic Waste Collection System.
Walker Corporation have identified a shortfall in a key element of the commercial offering on the Sunshine Coast and propose to offer larger floor plates with this iconic building. Many large national and international businesses hold leasing mandates that require minimum attributes such as sustainability credentials, 1,000m2 floor plates and having this option will increase the ability to attract big business, which in turn will create local job opportunities.
Architect & Images: Cox